Yuasa Marks the 20th Anniversary at Americade 2016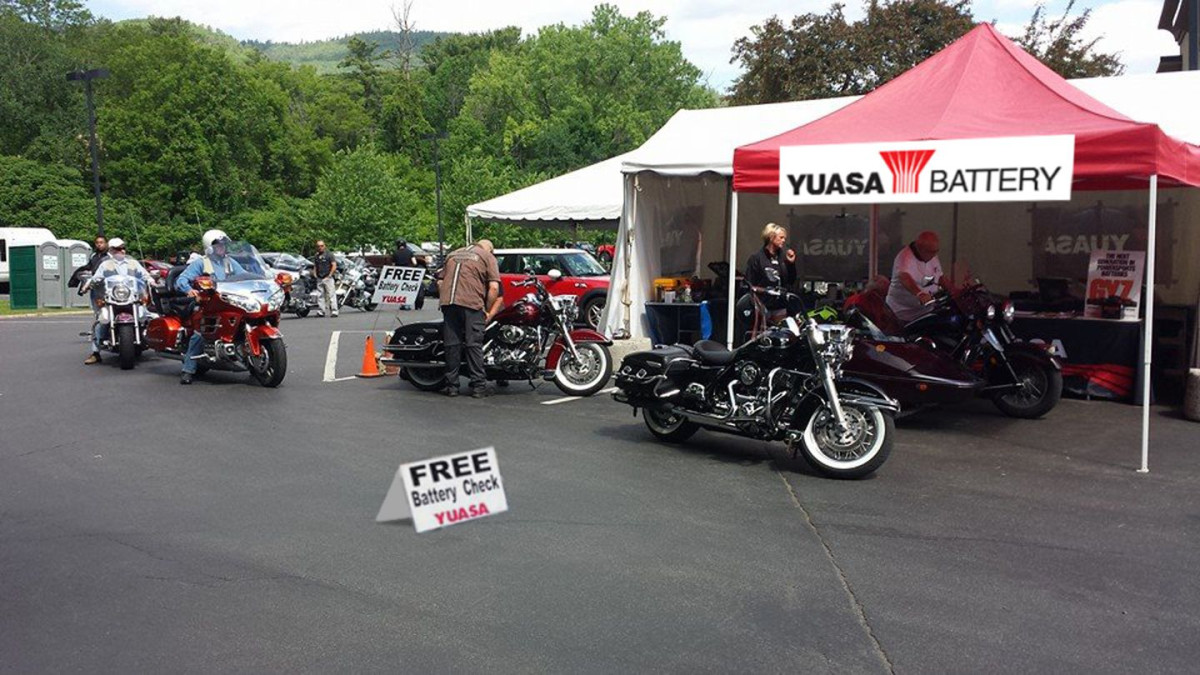 20 years of Yuasa offering free battery testing at Americade.
LAURELDALE, PA – As a courtesy for avid motorcycle riders, Yuasa Battery Inc. will offer a comprehensive check of owners' motorcycle batteries at Americade 2016. This year marks the twentieth consecutive year where Yuasa has offered battery testing, free of charge at Americade.
The Americade 2016 will be held in Lake George, NY, from June 7 to 11. The Yuasa testing station will be located on Beach Road adjacent to Tour Expo and the free motorcycle parking area. Hours for the testing are: Monday, 10 am to 5 pm; Tuesday, Wednesday, Thursday, 9 am to 5 pm; and Friday, 9 am to 4 pm.
"We are delighted to have been involved with Americade for two decades," said Darrell Wilson, Vice President, Sales of Yuasa Battery Inc. "We invite all motorcycle owners to stop by our testing station and have their batteries checked before they get back on the road."
Americade has become the world's largest multi-brand motorcycle touring rally. Estimates indicate it tallies 100,000–200,000 visitor days during the 5-day event.
Yuasa Battery Inc. is a premier manufacturer of powersports batteries in the United States. Due to the proven quality and reputation established over several decades, Yuasa is the leading supplier of batteries to original equipment manufacturers, distributors and dealers throughout the world.
For more information about Yuasa batteries and the full line of Yuasa performance products and premium accessories, visit www.yuasabattery.com.
About Yuasa:
Yuasa Battery Inc., headquartered in Laureldale, PA, is the largest supplier of original equipment batteries and accessories to the powersports industry. Yuasa also provides a comprehensive line of Valve Regulated Sealed Lead Acid NP-branded batteries for the security, uninterrupted power supply (UPS), telecommunications, emergency lighting and medical equipment industries. For additional information, visit www.yuasabattery.com.