Yuasa manufactures high-performance Absorbent Glass Mat (AGM) batteries for use in the powersports industry.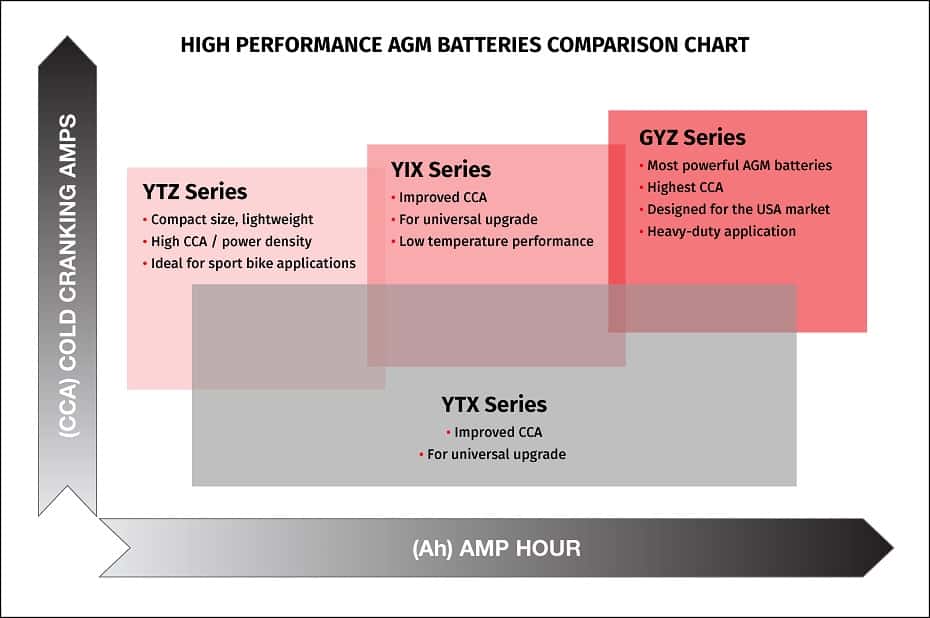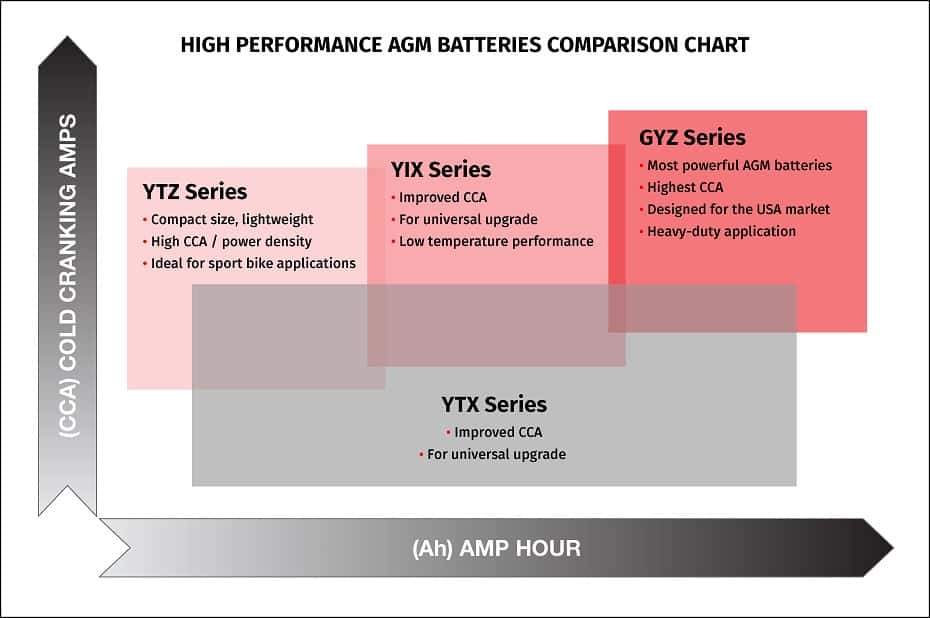 Select battery type for comparison.
In 1983, Yuasa pioneered the first motorcycle maintenance-free Absorbent Glas Mat (AGM) batteries with the YT series. In 1988, the YTX series was introduced, and ever since then, Yuasa AGM batteries have been seen as the industry de-facto standard in the global powersports battery market.
Our innovation has evolved into two unique directions. In 1999, the YTZ series, a compact, lightweight, high CCA battery was introduced as the first global
Factory Activated (FA) design. In 2008, the GYZ series, our most powerful and toughest battery, was designed with the American rider in mind. The GYZ series lineup continues to expand and was our second US Factory Activated (FA) design.
World's 1st maintenance-free AGM motorcycle battery:


YT series
Industries de-facto standard for AGM motorcycle battery even today:

YTX series
Compact, lightweight high power density, AGM batteries:

YTZ series
The most powerful and toughest AGM batteries for the American powersports market (continues to expand):

GYZ series